Personal Account
Check on your websites performance at any time with your own Webfingerprints account
Monitor Traffic
Monitor your reach across search listings, social media reach and website traffic
Rankings Reports
Keep abreast of search ranking performance
Health Check
Audits and Backlink Monitor allows you to keep tabs on your SEO agency
Be aware of where you are
Instead of manually editing and managing ranking reports
our ranking tool allows you to view updated and regular rankings for your keywords. Using Google and Bing we update your report every 24 hours.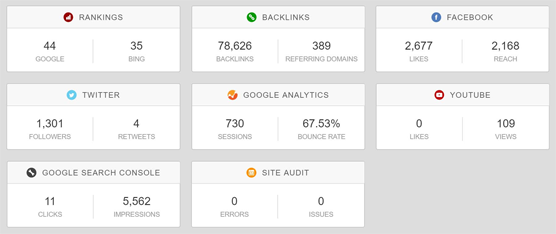 Be aware of where you are
People say your website is a shop window for your business. In reality, your Google Search Listing is the shop window and unless your website is ranking for the keywords your potential customers/ clients/ service users are searching for, you aren't being seen. Monitor who sees your business online with Webfingerprints.
Customer Testimonials
Trusted marketing reports for our clients
I found it very difficult managing my SEO clients and I was a bit wary of using software. But I must say I have been very impressed by Web Fingerprints. Not only has it made it easy to manage my clients but It has saved me time to pursue other projects.
Claire Wilby - Future Digital
Managing my clients for SEO became very difficult and often took hours. Fingerprints has definitely improved this process and I have also found it very useful just showing clients their progress and the boost in their business.
Steve Williams - SEO Marketing